FanDuel Taxes – DraftKings Taxes | Daily Fantasy Taxes
(department of PHL Tax Services)
*** Have Your Taxes Prepared by a DFS Enthusiast CPA.  Click "Contact Us" to enter your information.  First Come, First Serve!!!!! ***
*** Already filed your return and got shocked with a 1099 from FanDuel or DraftKings?  Don't fret.  File an Amended Return with Us! ****
Did You Receive 1099-MISC Tax Forms from FanDuel, DraftKings, FantasyAces, or any other DFS Site?  Call (866)668-4650, e-mail me at patrick.guinan@dailyfantasytaxes.com or Click on the Red "Contact Us" tab below in order for us to better figure out your Daily Fantasy Tax situation.  Avid Daily Fantasy Player and Tax CPA ready to work for you!
 I accept Clients from the DFS Community throughout the United States and can work with you through e-mail, fax, or Skype.  I also accept Cash, Check, Credit Card or Paypal for your convenience. Click on 'Buy Now' to pay by PayPal or Credit Card!
I am also featured in "Fantasy Sports. Real Money" by Bill Ordine in the Daily Fantasy Tax Reporting Appendix
I am a member and the EXCLUSIVE Tax Service Provider of RotoGrinders.  Click Below for My Article on the site!
Also Member of: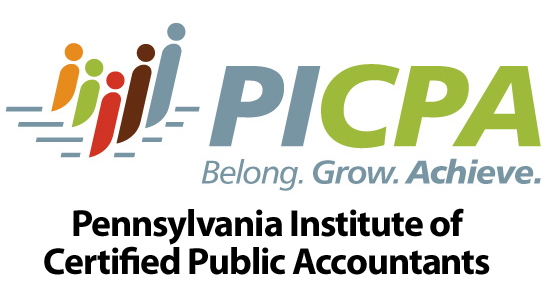 On This Site
You will find useful information on how winnings from DFS are handled.  You will also learn about what the differences are between Amateur DFS participants and Professionals and how that affects your taxes.  I will keep a Blog on Tax Updates along with other issues related to DFS.  I want to make this about more than just taxes!  Maximizing your earnings comes from a combination of in depth analysis, taxes, and just plain old gut instincts!  Players change constantly.  Injuries will always happen in sports.  Some kid who no one ever heard of can emerge to be a stud in a flash.  Some stars can fall from grace.
Why Hire a Daily Fantasy Sports Tax Professional?
Daily Fantasy Sports (DFS) and following athletes can be fun, but like me, you're doing it for the money!  Let's not kid ourselves.  The Daily Fantasy websites take an average 10% rake from all activities.  Uncle Sam and your localities can be a lot worse!  And yes, all the sites like FanDuel and DraftKings issue Form 1099s on your annual winnings.  That means IRS knows what you made because the DFS sites reported the amount to them.  It also means you have to know how to handle the transactions.
How often you play and how you structure your activities can have HUGE tax implications.  Just throwing the amount from the Form 1099-MISC on the 1040 may not be enough, or worse could trigger an audit.  Many Accountants, including CPAs, do not know how to handle 1099-MISC Forms from sites like FanDuel and DraftKings.  The few who attempt to make sense of it often get it wrong and act like Daily Fantasy Sports is a foreign concept to them.  Classic DIY or Do It Yourself tax software such as HR Block and TurboTax is DEFINITELY not in tune with how to handle taxes of daily fantasy winnings.
Everything you do in DFS is a science.  Knowing the injuries, starters, splits, salary caps and values, DFS opponents is crucial.  Does that running back you want to put in have a "timeshare"?  That can kill you if you don't know that information in fantasy football.  You get this information from an array of websites and "experts" each with different opinions.  And many of these so-called "experts" can mess you up badly if you put too much faith in them.  My advice is to compile your own analysis.  Paying the least amount of taxes while maximizing your earnings is an integral part of that science.  Daily Fantasy Taxes is here to help!
U. S. Treasury Circular 230 Notice: Any tax advice contained in this communication was not intended or written to be used, and cannot be used, for the purpose of: (a) avoiding penalties that may be imposed under the IRS Code or by any other applicable tax authority; or (b) promoting, marketing or recommending to another party any tax-related matter addressed herein. We provide this disclosure to assure compliance with new standards of professional practice, pursuant to which certain tax advice must satisfy requirements as to form and substance.